Shandong Zhaowei Steel Tower Co., Ltd.
Add.: No.2 East Highway, Economic Development Zone, Dezhou City, Shandong Provicne, China
Tel.: +86-534-8312771
Fax: +86-534-2237666
E-mail: tower@zwtower.com
Mobile: +86-18153478095
Contact Person: Jiang Fubin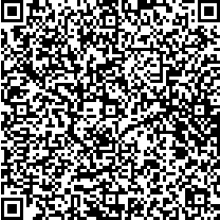 Home
» About Us » Quality Control
Quality Control
As a Chinese ISO9001 certified manufacturer of communication tower and transmission tower, we at ZHAOWEI adhere to the principle of quality first. Thus, we have standardized material acquisition, production, and quality inspection systems which are detailed below.
Raw material
We acquire materials from China's leading iron and steel suppliers, like Ansteel and Tangsteel. In addition, our quality control personnel conduct tests on all materials before they are purchased, so only qualified materials are used in production.
Production procedure
Employees at each step of production perform quality inspections, and we have additional, specialized QC personnel who monitor the quality of each part and component during manufacturing. These three-steps of inspection help to guarantee the quality of all ZHAOWEI communication tower, transmission line tower, and other products.
Sample tower
ZHAOWEI towers are manufactured according to customer specifications, so we give much attention to providing accurate production samples which ensure the tower structure, height, loading capability, etc., meet all requirements.
Finished products
Before leaving the factory, ZHAOWEI radio tower, transmission tower, etc., receive an overall inspection of both product and packaging quality, to ensure you receive exactly what you ordered, in excellent condition.


Other Products