Shandong Zhaowei Steel Tower Co., Ltd.
Add.: No.2 East Highway, Economic Development Zone, Dezhou City, Shandong Province, China
Tel.: +86-534-8312771
Fax: +86-534-2237666
E-mail: tower@zwtower.com
Mobile: +86-18153478095
Contact Person: Jiang Fubin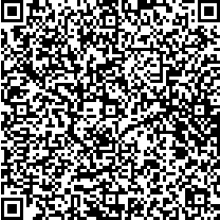 Home
» About Us » Company Profile
Company Profile
Shandong zhaowei steel tower company,located at the economical development area of Dezhou city,Shandong province,is a modern big-scale professional company fabricating 500KV,220KV transmission line tower,telecom tower,substation,TV towers and other kinds of steel towers with total assets more than 313,254,817RMB,covering 100,000m2 areas.Integrating design,fabrication and marketing,annual production capacity reaches more than 60,000 tons.
Company insists following the development direction of technology improvement,scientific management and good-faith operation.At the same time,we also put the people-oriented policy at the first place to fabricate first class products for our customers home and abroad.Now there are more than 600 staffs including 5 senior engineers and 45 intermediate engineers .Zhaowei is equipped with advanced fabrication equipments and workmanship,complete quality inspection equipments to make our products meet higher requirements than national standards.At 2009, Zhaowei was awarded with the ISO9001 and ISO 14001 certificates after strict comprehensive audit.
Our steel tower products have won good reputation from our customers ,including China Mobile ,China Unicom,China Telecom,National Grid,China Southers Power Grid and so on.In addition,our products also were exported to many countries and areas,including Latin American,Africa and Southeast Asia,Zhaowei is growing annually,and is becoming one of the most competitive and promising steel tower companies.
Zhaowei will continue to solid our management;enhance self-innovation ability to make our contribution for the constructing of the source-saving,environmental-protection society.
For more information, please click on the corresponding pages, or contact us directly. We are at your service, any time.
Quality Control
As a Chinese ISO9001 certified manufacturer of communication tower and transmission tower, we at ZHAOWEI adhere to the principle of quality first. Thus, we have standardized material acquisition, production, and quality inspection systems which are detailed below.
Raw material
We acquire materials from China's leading iron and steel suppliers, like Ansteel and Tangsteel. In addition, our quality control personnel conduct tests on all materials before they are purchased, so only qualified materials are used in production.
Production procedure
Employees at each step of production perform quality inspections, and we have additional, specialized QC personnel who monitor the quality of each part and component during manufacturing. These three-steps of inspection help to guarantee the quality of all ZHAOWEI communication tower, transmission line tower, and other products.
Sample tower
ZHAOWEI towers are manufactured according to customer specifications, so we give much attention to providing accurate production samples which ensure the tower structure, height, loading capability, etc., meet all requirements.
Finished products
Before leaving the factory, ZHAOWEI radio tower, transmission tower, etc., receive an overall inspection of both product and packaging quality, to ensure you receive exactly what you ordered, in excellent condition.
Service
As a communication tower and transmission line tower manufacturer and supplier in China, ZHAOWEI is committed to offering superior quality and competitively priced products and service. Therefore, we follow a series of measures to achieve customer satisfaction, as given below.
1. We manufacture all of our custom-made electricity pylon, communication tower, etc., according to ISO9001 quality management system standards.
2. Raw materials, tower parts and components are purchased according to clients' requirements, and all materials and components are brand new.
3. In order to ensure smooth installation, we use highly advanced production technologies and equipment to make sure the external design, cross section, welding quality, deflection coefficient and zinc coat of each tower component conforms to related standards.
4. We use advanced testing instruments and techniques and strictly control the application of our anti-corrosive treatment and other special treatment processes.
5. We provide a warranty against any loss caused by a problem with material quality or manufacturing flaw, and will respond within 24 hours to your written report of such problem.
For more detailed information, please contact us directly.
EPC Service
In order to meet the demand of the growing EPC project worldwide, and with the growth of our company in recent years, now Zhaowei is ready to accept the EPC orders worldwide by cooperating with famous subcontractors from both China and overseas. We already have participated some EPC projects in Pakistan, Philippine, Ethiopia, etc.