Shandong Zhaowei Steel Tower Co., Ltd.
Add.: No.2 East Highway, Economic Development Zone, Dezhou City, Shandong Provicne, China
Tel.: +86-534-8312771
Fax: +86-534-2237666
E-mail: tower@zwtower.com
Mobile: +86-18153478095
Contact Person: Jiang Fubin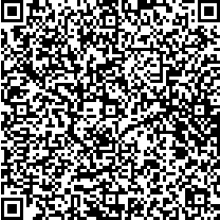 Equipment
Large size multi-head automatic cutting machine
Main features of the multi-head automatic cutting machine
1. The machine is ideally suited for cutting linear- and arc-shaped sheet metal parts in the process of manufacturing steel towers.
2. It has the capability to perform flame cutting on a 200mm thick steel plate.
CNC intersection line cutting machine
Description
1. The numerically controlled multi-axle intersection line cutting machine can create high-precision and quality cuts on pipe fittings.
2. It is able to produce a variety of angular intersection as well as eccentric intersection and the intersection of multiple pipe fittings.
3. This cutting machine is not only able to work on bevels, but it can also process square holes or slotted holes in round tubes.
4. Additionally, the machine is able to cut off steel tubes and pipes. It can handle a maximum diameter of 500mm.
Plasma cutting machine
Main features
1. The plasma cutting machine operates fast and precisely. It produces small cuts in an orderly fashion while simultaneously leaving no residue. The control system of the cutting machine has been optimized, which can eliminate the need for secondary trimming when compared to the traditional numerical control system.
2. The control system operates with a USB device, so that we can replace and process the workpiece with ease.
CNC drilling machine
Characteristics of the CNC drilling machine
1. Steel plates are precisely machined by using programs on a Windows system. The coordinate system or the pitch of holes is checked by using the graphic preview and real-time monitor. This machine is easily programmed and comes with an intuitive display, which provides a guarantee on reliable performance.
2. Drilling is automatically done at any point along the X or Y direction. As an alternative to conventional drilling equipment which performs line marking, punching and manual clamping operations, this CNC drilling equipment can contribute to reduced auxiliary time, doubled precision and doubled efficiency. Currently our company uses two such machines in response to the market demand.
CNC vertical lathe
Function
Here is the universal CNC single-column vertical lathe. Its hole-making efficiency is 2 or 3 times as high as that of the ordinary drilling machine. Our universal lathe is ideal for processing the internal cylinders, inner and outer cones, as well as circular surfaces and grooves.
Press brake
Features of the press brake
1. Its structure is similar to that of the WE67YK series sheet metal bending machine.
2. The press brake is directly programmed for angle compensation.
3. It uses a linear scale to accomplish real-time monitoring, feedback, correction and close-loop control process. The positioning accuracy of the back stop and dead stop is ±0.02mm.
4. The upper die is equipped with a quick clamping tool. The lower die operates with a wedge deformation compensation mechanism.
5. Multi-step programming function is available for automating multiple operations. This means we can accomplish the processing of components in a single run, which can contribute to increased production efficiency.
Automatic submerged-arc welding machine
Major features
1. This machine is used to create high-quality and consistent welds. It allows for the isolation of molten slag from air as well as the automatic adjustment of the welding parameters. There is no strict requirement for the skills of the welding operators. Excellent mechanical properties can be guaranteed.
2. Prominent advantages of this equipment include less labor fatigue, no radiation and no harm to human beings.
CNC punching, marking and cutting machine for angles
Benefits at a glance
1. This machine can punch holes in a variety of angles. A single machine can be equipped with 3 different punching heads.
2. A perfect combination of mechanics, electronics and hydraulics
3. The computer-controlled machine features a high level of automation. Its precision can comply with the national standard for the manufacturing of transmission towers.
4. Currently our company owns 11 high-efficiency production lines. Each of them has a production capacity of approximately 20 tons per day.
CNC hydraulic punching machine
Introduction to the CNC hydraulic punching machine
1. This machine is a perfect combination of mechanics, electronics, pneumatics and hydraulics. It allows for punching and printing on the same plate. It operates with high levels of accuracy and stability.
2. Currently our company owns 5 such machines which can basically meet the demand of the market.
Tube, flange and ribbed plate welding machine
Introduction to the welding machine
This machine is used to accomplish the welding of straight pipes, flanges and ribbed plates in automated mode.
Welcome. This page is constructed to show you our production workshops, production and testing equipment, and packaging and transportation information which are the guarantee of our product quality. For more detailed information, you can contact us directly.
As a communication tower and transmission line tower manufacturer and supplier in China with over a decade of experience, ZHAOWEI is able to produce different types of towers, including self supporting towers, guyed towers and monopole towers, etc. which are all sought after by customers from , the Philippines, Sri Lanka, Kenya, Dubai, and so on.
If you're interested in our transmission tower and communication tower, please contact us freely. We look forward to working with you.
Other Products