Shandong Zhaowei Steel Tower Co., Ltd.
Add.: No.2 East Highway, Economic Development Zone, Dezhou City, Shandong Province, China
Tel.: +86-534-8312771
Fax: +86-534-2237666
E-mail: tower@zwtower.com
Mobile: +86-18153478095
Contact Person: Jiang Fubin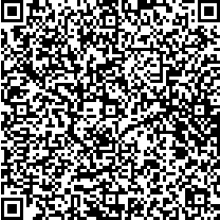 Communication Tower,Transmission Line Tower,Microwave Tower
Zhaowei Steel Tower Company Ltd. is an ISO9001 certified communication tower and transmission line tower manufacturer, located in China. With over a decade of experience, we provide transmission tower and radio mast of many types, including self supporting tower, guyed tower, and monopole tower. Featuring high strength, great load capacity, and safety, ZHAOWEI communication towers are your ideal choice for supporting antennas for telecommunications, broadcasting and television, and ZHAOWEI transmission line towers are ideal for carrying overhead electricity conductors for electric power transmission, etc.
At ZHAOWEI we understand that high product quality is a necessity to achieve customer satisfaction, so we use only superior iron and steel materials from top ranked suppliers in China, like Tangsteel and Ansteel, and we perform rigorous performance testing of them before using them in our tower production. We also utilize highly advanced production lines and testing equipment, to ensure the performance indexes of all ZHAOWEI transmission line tower and telecommunication tower follow the applicable standard. Routine inspections of product quality, packaging quality, packaging quantity, etc., ensure that only completely qualified microwave communication tower and electricity pylon are delivered to our worldwide customers.
Competitive pricing is another vital factor in satisfying customers, so we make every effort to reduce our production cost so we can offer the best prices. We use highly efficient production lines and provide regular training to our employees to enhance their skills, which improve production efficiency and reduce labor cost. In addition, ZHAOWEI transmission line tower, self supporting communication tower, etc., are specially created to meet clients' specific requirements, so we have little storage costs. Through these efforts, we are able to offer ZHAOWEI towers at competitive prices, without compromising quality.
ZHAOWEI reliable and economical communication tower and transmission line tower are well received by customers from Dubai, Kenya, Sri Lanka, the Philippines, Ireland, and more. With advanced fabrication technologies and equipment, we are able to produce Steel Towers with a total weight of 30,000 tons. Tower parts such as tower sections and tower ladders are also available here.
If you have any electricity pylon or radio tower needs, please contact us at ZHAOWEI. We are happy to serve you.