Shandong Zhaowei Steel Tower Co., Ltd.
Add.: No.2 East Highway, Economic Development Zone, Dezhou City, Shandong Province, China
Tel.: +86-534-8312771
Fax: +86-534-2237666
E-mail: tower@zwtower.com
Mobile: +86-18153478095
Contact Person: Jiang Fubin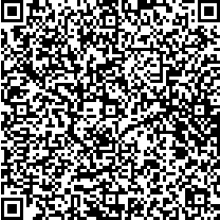 Case Studies
Custom made products
Kazakhstan rocket tower
Zambia 45meter cell tower
Zambia 60meter cell tower
Anemometer tower is a newly emerged tower type for data collection of wind resources. It is erected in the target wind field for the purpose of analyzing the actual situation of wind energy resources in the wind field.
Monopole tower
1. Standard tower section design that can be flexibly configured to make up steel towers of different heights.
2. Depending on the needs, the installation equipment inside the tower is customized.
3. Small area covered, small volume of foundation construction
4. Simple tower type structure, short construction period.
Urban cell site
Advantages: high integration, compact structure, light in weight, high strength, large bearing capacity, small wind resistance, small area covered, short construction period, high cost performance.
Disguised cell tower
1. Exquisite and realistic structure, beautiful and elegant appearance.
2. Strong structural stability, high technicality.
3. small area covered, significant economic effects
4. Long service life
Rooftop process tower
1. Corrosion resistant, with excellent conductive communication performance
2. Reasonably designed and perfectly manufactured.
3. Inside the tower is set with a passage facilitating installation, repair and maintenance.
4. With novel and unique shape, it can be matched with all kinds of modern buildings, so as to improve the buildings' appearance and enhance their overall image.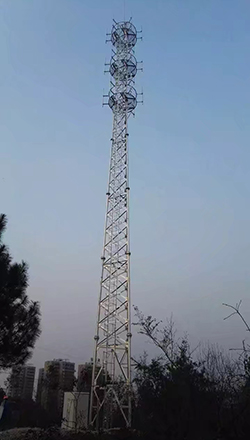 Tri-pole tower
1. Take seamless steel tubes as tower columns material, with small wind load coefficient and strong wind resistance.
2. The columns adopt outer flange connection, the bolt subjected to pull force and not easily damaged, thus reducing maintenance cost.
3. The columns are arranged in an equilateral triangle to save steels.
4. Small root open, small area covered, saving land resources and facilitating site selection.
5. Light self-weight of tower body, a new type of three-leaf raft foundation, reducing foundation construction cost.
6. Truss structure design, convenient transportation and installation, short construction period.
7. The tower type is designed as the wind loading curve changes, smooth in lines, and not easily to collapse in case of wind damage, thus reducing the casualties of humans and animals.
8. It is designed in accordance with national steel structure design specification and tower mast design discipline, secure and reliable.
9. Application scope: field self supporting tower, rooftop tower.
Other Products