Shandong Zhaowei Steel Tower Co., Ltd.
Add.: No.2 East Highway, Economic Development Zone, Dezhou City, Shandong Province, China
Tel.: +86-534-8312771
Fax: +86-534-2237666
E-mail: tower@zwtower.com
Mobile: +86-18153478095
Contact Person: Jiang Fubin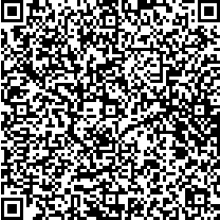 Portable Integrated Telecom Tower Site
An off-grid portable integrated telecom tower site can be powered by various power sources, including batteries, wind turbine, solar panels, and backup diesel generator. Based on this, we specially developed a multi power source solution for off-grid tower site. The power supply solution system ensures reduced operation cost of tower site, as it allows for tower site visiting once a year. It consists of batteries, control system, backup diesel generator, long distance information transmission system, as well as optional solar panels and wind turbine. If there is enough power supply from the solar panels or wind turbine or batteries, the diesel generator will not be started. Only if there are several consecutive cloudy or windless days will the diesel generator be started automatically.
Advantages
1. Compared with the traditional communication vehicles, our portable integrated telecom tower site offers a much lower price. The traditional vehicle costs more than 1 million CNY excluding the cost for communication equipment.
2. This tower height is adjustable within the range of 30 meters and is much higher than the common communication vehicle which is usually 15 meters in height.
3. It can be used as permanent or temporary telecom tower site with unlimited use period.
4. This new product only covers an area of 5m*7m and there is no need to dig a foundation. It is applicable to the narrow places where vehicles can not access or the top of a mountain.
5. Many optimized designs are available so the production time will be shortened, and we can also deliver standard goods from our stock to assure timely delivery. It is easy and simple to install and there is no need for professional staff. All installations of our product can be completed within two hours, while the installation of traditional product needs about 45 days from geological investigation to tower construction.
6. Users can shrink the portable integrated telecom tower site down to its shortest length and disassemble the shelter within two hours. It is easy and fast to load and transport.
7. This is an energy-saving and environmental protection product. Site construction is unnecessary. Therefore, any pollution will not occur.

Features
1. The integration of tower and shelter makes full use of all the space. This product only covers the area of 35m2.
2. Every component can be disassembled and people can carry the disassembled balance weight. All components can be transported by a common truck. Anti-theft bolts which can be reused are used to connect these components.
3. The balance weight has 0.6 meters in height, which can protect this product from flood.
4. The balance weight of 12 tons including the tower and shelter weight can effectively prevent this product from overturns.
5. The telescopic tower body can be raised and lowered down vertically and automatically.
6. Mobile elevating work platform supplies a safe and secure place for operators. There is no need to climb for operators.
7. The elevating operation is performed smoothly and steadily due to guide wheels. This product is quite safe and reliable.
8. Our portable integrated telecom tower site comes with good appearance. The tower body is white and red and the balance weight is yellow and black, while the shelter and fence is white. Thus, our product looks extremely remarkable and noticeable.
Shelter
1. The shelter is designed according to the industrial standard and related technical requirements about the outhouse shelters in telecommunication industry.
2. Our shelter adopts the container standard which makes it more beautiful and durable. The shelter consists of door, roof, base, floor, connection fittings, cable tray, grounding system, fireproofing system, lightning system, air conditioner system and so on. Moreover, our shelter can be customized as per your needs.
Applications
1. The portable integrated telecom tower site can be used as a temporary telecommunication site for large scale construction site. It is able to offer emergency communication services.
2. Our product can be applicable to temporary or emergency telecommunication sites for large scale meetings, performances, rescues, and the like.
3. It is ideally suitable for those places where the traditional fixed tower site cannot be built because of special reasons including space, geographic position, site selection, etc.
4. This product can satisfy the communication demands of testing and positioning prior to the fabrication of permanent tower site.
Appliance Conditions
1. This product is ideal for mounting on greenfield, rooftop, and hilltop.
2. It is recommended to be used when wind pressure is smaller than 0.9kpa.
3. The tower body can support six panel antennas and the corresponding accessories as well as one microwave antenna with diameter of not more than 60cm.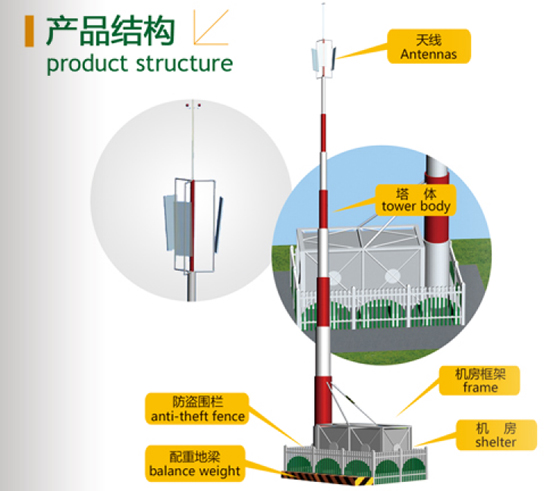 Other Products